An already tense situation prompted by moves to evict Palestinian families from their homes near the Old City in Jerusalem exploded at one of the holiest sites in the city, known to Muslims as the Noble Sanctuary and to Jews as the Temple Mount.
Israeli police entered the Al Aqsa Mosque and clashed with Palestinians inside the sacred site, firing stun grenades while Palestinians threw stones.
The resulting clashes there and in other parts of the Old City left hundreds of Palestinians and some Israeli police officers injured. Palestinian militant groups in Gaza joined the fray by firing rockets into Israel, which responded with airstrikes.
By the following day, a United Nations representative was warning the situation was "escalating towards a full-scale war.""Stop the fire immediately. We're escalating towards a full-scale war.
Leaders on all sides have to take the responsibility of de-escalation," UN Special Coordinator for the Middle East Peace Process Tor Wennesland said.But putting a lid on the violence may not be easy. Political, religious, and nationalist factors all play a role in the situation.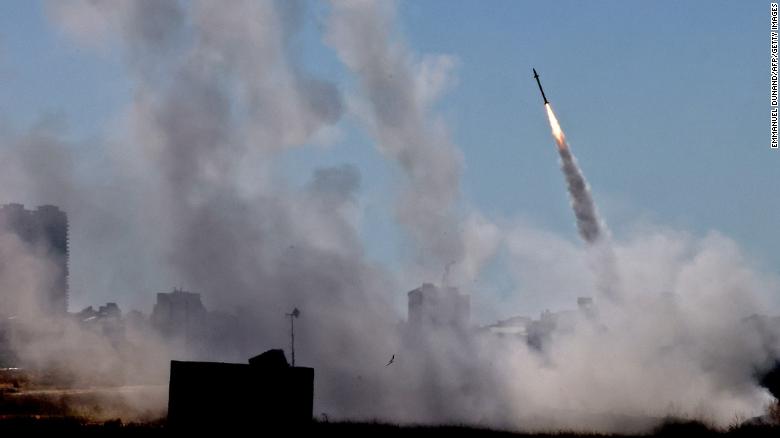 Israel's Iron Dome aerial defense system is activated to intercept a rocket launched from Gaza on Wednesday.
Why is this happening now?
The city had been on edge for several weeks, with Palestinians angered over the closure of a popular plaza just as Ramadan was beginning, and as a years-long legal battle to remove seven Palestinian families from their homes in East Jerusalem appeared set to end with eviction.
The families have been living in the Sheikh Jarrah neighborhood, just north of the Old City, since 1956 — in an arrangement brokered by the United Nations to find homes in Jordanian-controlled East Jerusalem for families who lost their property in what became the state of Israel in 1948.
An Israeli nationalist organization called Nahalat Shimon is using a 1970 law — passed after Israel gained control over East Jerusalem — to argue that the owners of the land before 1948 were Jewish families, meaning the current Palestinian occupants should be evicted and their properties given to Israeli Jews.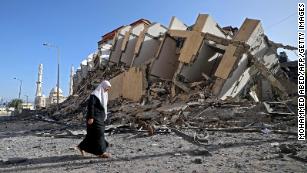 48 killed in Gaza, 5 killed in Israel as UN warns conflict could turn into 'full-scale war'Palestinians contend that restitution laws in Israel are unfair because they have no legal means to reclaim the property they lost to Jewish families in the late 1940s in what became the state of Israel.
Israel's Supreme Court was due to hear an appeal in the Sheikh Jarrah case on May 10. But Israel's Attorney General asked for a delay.The legal battle over the homes in Sheikh Jarrah has reignited a simmering debate about who has claim to the city, its holy sites, and its history.
Jerusalem has always been the most sensitive part of the Israeli-Palestinian conflict. Small changes to a delicate situation can ignite massive protests. And extremist voices are often on hand and make themselves known.
Hundreds of Jewish extremists marched through Jerusalem at the end of April chanting "Death to Arabs," on a night when there were a number of incidents reported of the city's Jewish and Arab communities targeting one another for attack.
Earlier this week, the annual Jerusalem Day march, which normally works its way through the Muslim Quarter of the Old City, was re-rerouted in an attempt to avoid further escalation.